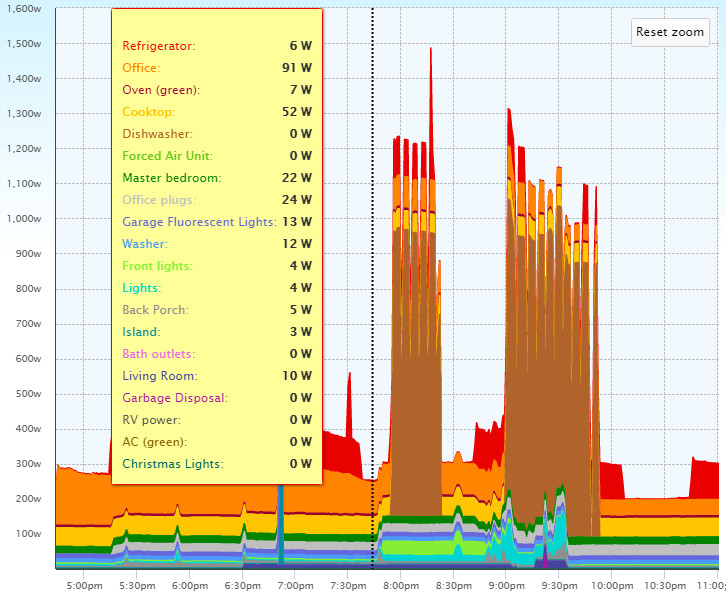 Energy
Architects typically model passive house energy use based on occupancy and climate. Doing so helps size and select mechanical systems and construction materials. Monitoring energy use for the entire building and individual circuits is the best way to verify the energy model. Easily measure ground source heat pumps, boilers, and ventilation using flow meters, air velocity sensors, and environmental sensors. See the costs and use for heating, cooling, hot water, lighting, ventilation, outlets, and more. In addition, smart thermostats can provide insight into how occupants use the heating and cooling system.




Air Quality and Thermal Comfort
PowerWise offers a variety of sensors to monitor air quality and thermal comfort, including:
CO2
Relative Humidity
Temperature
Volatile organic compounds
Sensors can be surface-mount, invisible to the occupant, waterproof, mounted to the building exterior, placed in wall cavities, or located in ventilation ducts.
Evaluating New Mechanical Systems
The growing popularity of passive house spawned many new mechanical systems and construction materials. But are these new technologies working as advertised? The best way to know is to monitor their performance. PowerWise has many standard solutions for monitoring heating, cooling, and hot water systems. Plus, our talented engineering team can often integrate new sensors or develop new monitoring protocols to evaluate new technology used in high-performance buildings.